Candles!
by Sugar Creek Orchard
Rich fragrance and warm aroma fill the air with Sugar Creek Orchard candles. Made from pure soy wax, they are clean burning and long-lasting.
We pair soy wax with 100% cotton wicks. And unlike less expensive candles, SCO candles are infused with the right amount of frangrance to pleasantly fill a room, lasting from the first burn to the last.
If you aren't completely satisfied with your candle from Sugar Creek Orchard, send it back for a full refund! Our candles are produced with subtle colorations, or you may choose to order any variety of candle with no coloring for the purest candle experience possible. Created in a reusable Mason Jar. (Colors shown in pictures may vary slightly)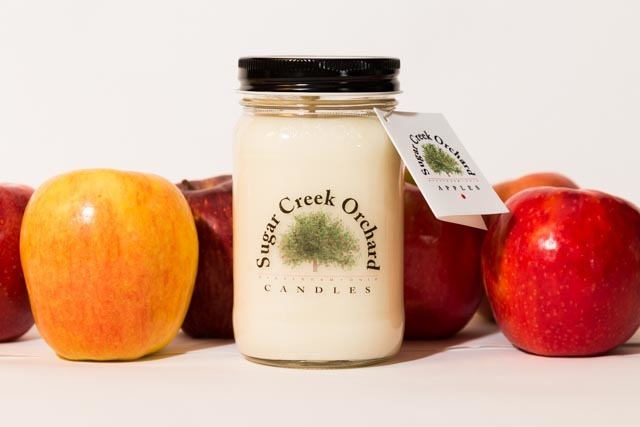 Exquisite Natural Soy, Richly Fragrant, Handsomely Crafted